In 2014,
76% of all suicides in the UK were men.
For as long as records have existed male suicide rates have been significantly higher than they have been for women. This finding is consistent globally which means there must be something about men that needs our attention.
​Globally there are over 800 000 death per year and in 2011 the World Health Organisation described suicide as a global imperative. We can't believe it's taken this long!
​We are working alongside other interested parties to do our part to help through our focus on the psychological experiences of men, which is another area where there has been an absence of interest
Suicide is the leading cause of death in men under 50
Suicide accounts for more deaths than are accounted for by coronary heart disease, accidental poisoning or diseases of the liver
Globally there are 800 000 deaths per year to suicide which places it near the top ten leading causes of death. This is more than is accounted for by war and homicide combined
Rates of suicide increase during times of economic recession
42% of UK men have considered suicide
Suicide is one of the most least understood of the leading causes of deaths and it has traditionally received very little attention
Every suicide is a tragedy which has a profound impact on families and loved ones
We have some data below on male suicide that has helped us to begin to make more sense of what might be happening
Suicide Rates by London Borough
2006-2008
by Dr Luke Sullivan and Nigel Sanderson
Nigel Sanderson, GIS research consultant, has analysed information from the Governments public datasets to illustrate male suicide statistics in London by PCT and nationally . We think the outcome is striking. In no London PCT were the rates of suicide higher for women. The ratio of male suicide to female suicide did not fall below 1.5 and in one area the rate reach 10.8.
What Happened in the 80's: Suicide Data Between 1981-2011
by Dr Luke Sullivan and Nigel Sanderson
We looked at suicide data from UK regions between 1981 and 2011 and compared the rates for men and women. When we looked at the rates of suicide for women during this period we noticed there had been a significant overall drop in the suicide rates. The most striking period was between 1981 and 1992 during which the rates fell at a greater rate than at any other point. You can clearly see this below .
Female Suicide rates by UK region: 1981 – 2011
Compare this to the rates of suicide in men across the same period.
Male Suicide rates by UK region: 1981 – 2011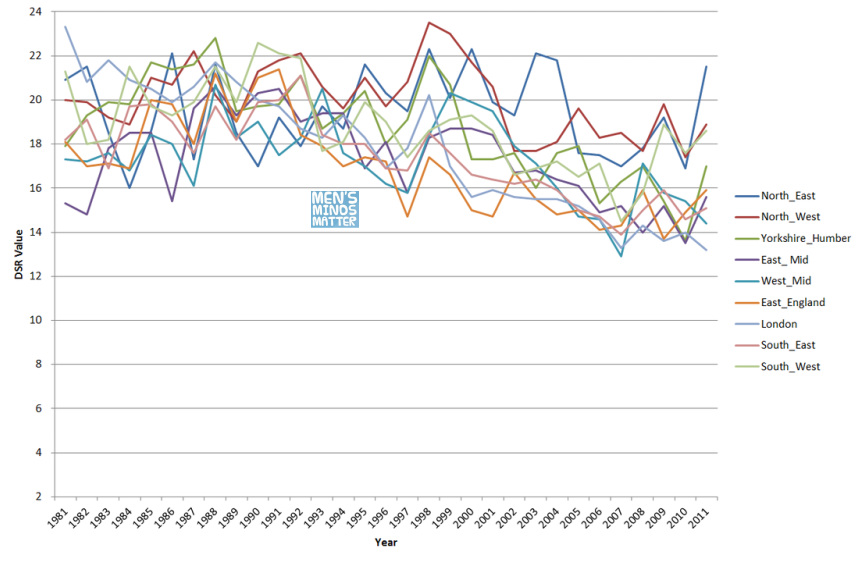 Throughout the 80's and into the early nineties the rates of suicide in men rose and reached their national peak between 1988 and 1991. There has since been an overall steady and significant decrease in the number of male suicides nationally. However, not all regions of the UK have seen a decrease in male suicide rates and there is much more regional variation.
The differences described have had a major impact on the male to female suicide ratio.
Male / Female Suicide ratio by UK region: 1981 – 2011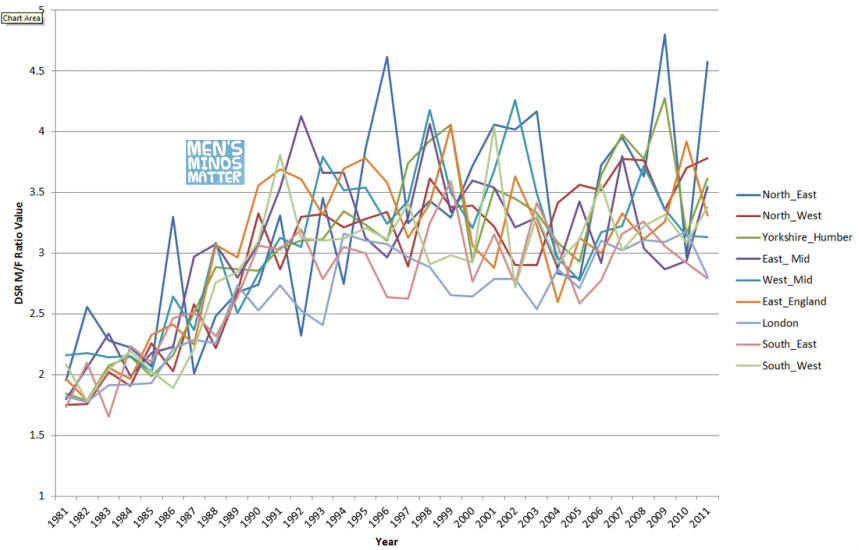 Since 1981 the male to female suicide rate has nearly doubled and at present men are three times more likely to take their own lives. In 1981 the ratio was 1.9 which has since increased to 3.4. In 1998 the ratio reached its peak of 3.5, whilst the 30 year average is 2.9. At no point during the past 30 years have the rates of suicide been higher for women than they have been for men
Somethings profound happened in the 1980 for women which significantly effected the rates of suicide observed. We been speaking with different people to help us understand what happened. We'd like to hear your thought so please feel free to comment below.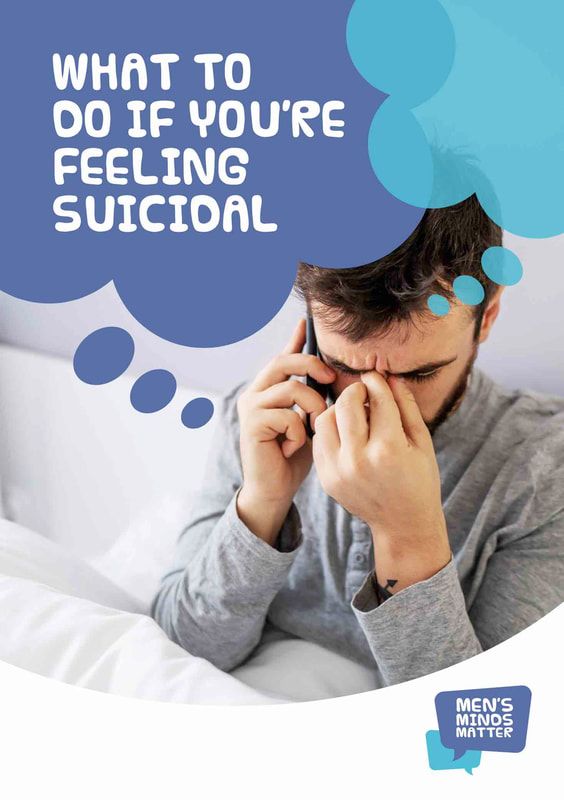 PDF booklet downloadable for free or available at £2.50 per booklet.
All proceeds go towards developing more interventions.
Email us if you'd like to order some.